UK supermarket Morrisons today announces a trial launch of large paper bags for groceries at supermarket check-outs. It didn't stop there either – the price of plastic bags will also be doubled.
Morrisons will now charge 15p for plastic bags, and the US-style paper bags will cost 20p.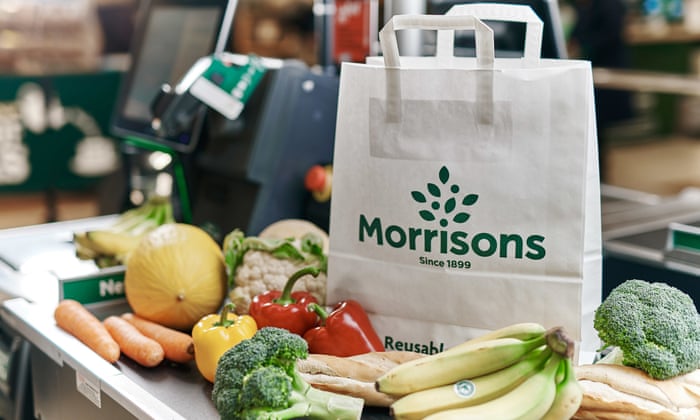 The paper bags can be reused and recycled, and come to Morrisons after customers urged the retailer to introduce them in-store. Initially, only 8 of nearly 500 stores across the UK will offer the bags: Camden and Wood Green in London; Skipton, Hunslet and Yeadon in Yorkshire; Erskine in Scotland; Gibraltar; and Abergavenny, Wales.

Last year, Morrisons eliminated 5p carrier bags early reducing overall bag sales by a quarter.
Speaking with The Guardian, Andy Atkinson, Morrisons' group customer and marketing director, said: "These new paper bags do exactly the same job as standard plastic carrier bags. They are tough, reusable and can help keep a large amount of plastic out of the environment."